The Craftsmen's Pledge
Customer Care & Warranty
The Craftmen's Pledge
A Wetsuit Built to Last.
We are fully committed to creating a great wetsuit for each individual. We stand behind every product we make because we put careful thought into creating a durable wetsuit.
Proper care can go a long way in extending the life of your wetsuit , but sometimes things need fixing.
The repairs and alterations service is a complimentary service that we offer to help extend the life of the wetsuit. Our alteration and repair department is here to help.
A Word About Our Warranty
We hate waste. Unfortunately, Yamamoto Limestone neoprene does not compost so we try to minimize our production footprint as responsibly as we can. Both of our made-to-measure model and alterations & repairs policy are rooted in extending the life of the wetsuit as long as we can. 
Our goal is to deliver the most value to your 7TILL8 custom wetsuit by maximizing its performance for as long as possible. Our Alteration and Repairs team works year round to provide a service for any custom 7TILL8 wetsuit.
Please review our policy prior to submitting an alteration or repair request to better understand what to expect.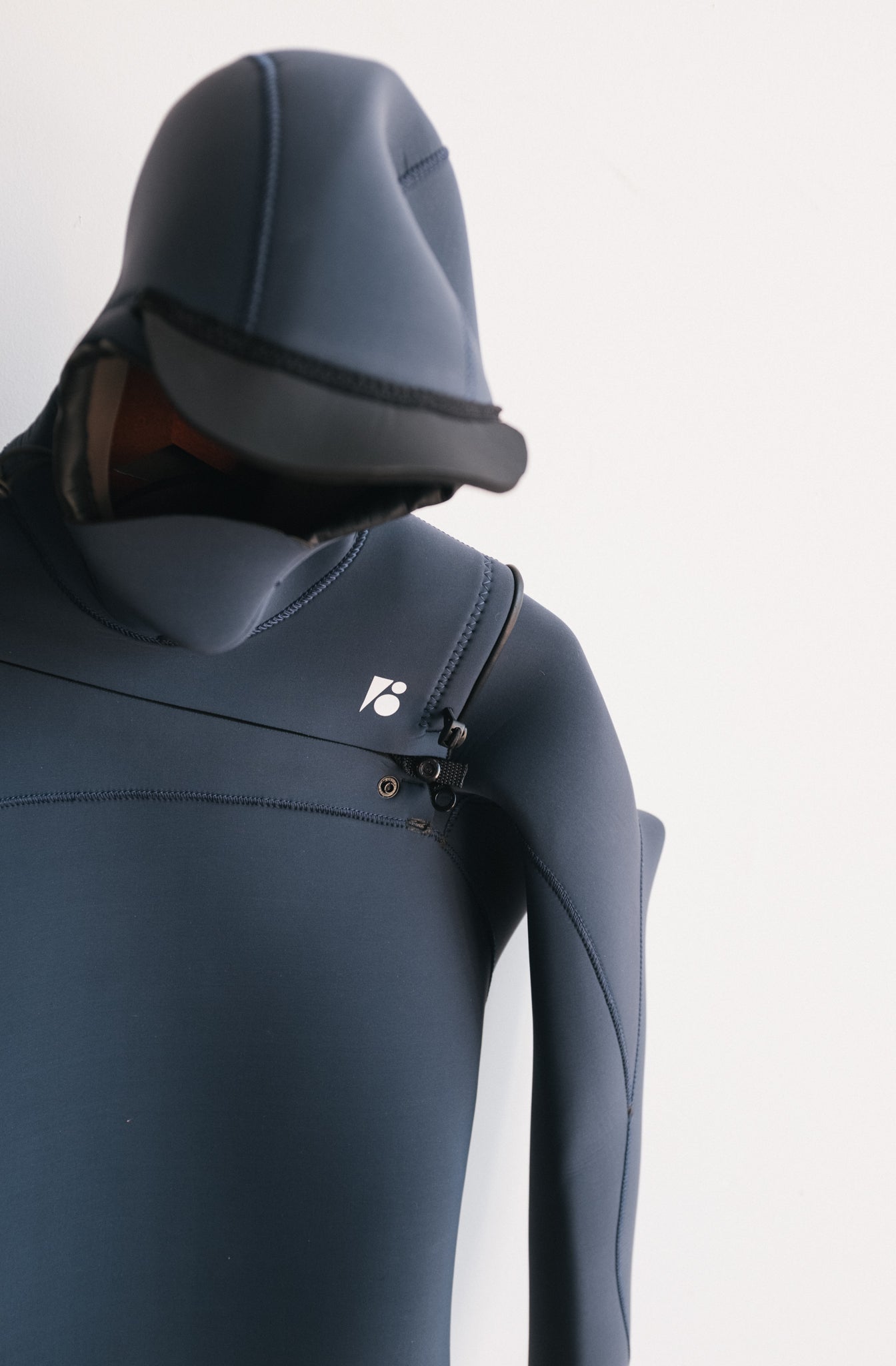 Wetsuit Care
Proper wetsuit care can go a long way in extending the life of your wetsuit. Maintaining the integrity of your wetsuit is critical to our team's ability to conduct quality repairs for years to come.

1. After each session, thoroughly rinse with fresh water to remove any debris and salt water from the wetsuit.
2. After rinsing, hang the wetsuit at the waist. Never hang a wetsuit by the shoulders on a hanger (like you would a jacket), as it can stretch out the neoprene.
3. To dry your wetsuit, keep it out direct sunlight. Hanging a wetsuit in direct sunlight can damage and unnecessarily shorten the life of the wetsuit.
Improper care not only makes it challenging for our team to conduct a thorough repair, but it may also cause the wetsuit to fall out of the scope of our repair policy.
Repairs that are out of scope will result in additional time and/or fees.
Breaking Your Wetsuit In
A brand new wetsuit requires a break in phase and so we recommend you try your wetsuit in the water. Do not panic if your wetsuit feels too snug at first - Yamamoto #40 limestone neoprene naturally feels more snug on first wear, but will certainly break in after a few sessions. The more you utilize the wetsuit, you will notice that it molds to your body.